SMARTOP HYDROBLOC POWDER ADDITIVE WATERPROOFING
TECHNICAL CHARACTERISTICS
The Smartop Hydrobloc is a powder additive waterproofing, that has been specially formulated to be added on concrete or mortar, its chemical reaction concentrates in the mixture and promotes the blockage of the pores, guaranteeing a complete waterproofing.
The Smartop Hydrobloc when added in the preparation of concrete and mortars maintains healthy environments, free of mold, efflorescence stains, humidity and infiltration.
WHERE TO USE
It is indicated to be added in the preparation of concretes or mortars making them impermeable for internal and external coatings of walls, floors and masonry settlements. 
APPLICATION AND RECOMMENDATIONS
Surface preparation that will receive the waterproofing:
Observe if the structures that will be waterproofed with concrete or mortar are sufficiently dimensioned and free of cracks. Surfaces to be coated should be coarse and cleaned.
Preparation of the product:
Mix the powder directly to concrete or mortar.
PREPARE THE MIX AS FOLLOWS
The Smartop Hydrobloc must be mixed in concrete mixer with cement for at least 4 minutes to obtain the best results, without addition of water, observing the consumption of 1% of the weight of the concrete solids or the mortar. Subsequently, fine sand should be added. The water should be added last after a homogeneous mixture of the solid ingredients has been obtained.
CONSUMPTION
The dosage is 1% by weight of the solid ingredients of the concrete or mortar. For example: 1 kg of Smartop Hydrobloc for 100 kg of concrete or mortar. 
PACKAGING
4 kg carton box. 
PRODUCT VALIDITY
24 months. 
BASIC COMPOSITION
Mineral fillers. 
STORAGE
The product should be in a covered storage facility in a cool, dry and ventilated place.  Should be keep out of reach of children, animals and away out from heat sources.
NOTE
In case of spillage or leakage, contamination of surface waters, springs or soils, contact your local environmental agency;
Dispose of contents/container to an appropriate treatment and disposal facility must be done in accordance with applicable laws and local regulations;
The product must be prevented from reaching sewers and watercourses;
For your safety, Personal Protective Equipment should be used: safety glasses, PVC apron, rubber gloves and dust filter mask.
SAFETY INSTRUCTIONS FOR PREPARATION AND APPLICATION
In case of contact with eyes, rinse immediately with plenty of water for 15 minutes, and seek medical advice.
After contact with skin, wash immediately with plenty of water for 15 minutes and mild soap hand; if skin irritation occurs seek medical attention.
In case of inhalation should remove to a ventilation area.
If swallowed do not induce vomiting and, seek medical advice immediately, and show this container or label.
Imagens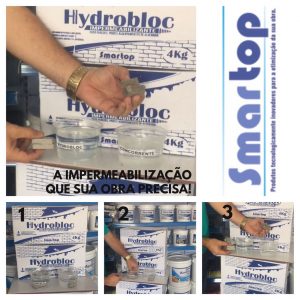 Videos
Products in the online Store